27 July 2023, Paris FR
Festival Paris l'été

28 July 2023, Paris FR
Festival Paris l'été

29 July 2023, Paris FR
Festival Paris l'été


19 June 2022, Frankfurt DE
KVFM - Kunstverein Familie Montez / Honsellbrücke

21 June 2022, Frankfurt DE
MOMEM (Museum of Modern Electronic Music) / Hauptwache


Beat by Bits – An open-air version of 16BIT
Beat by Bits is an open-air adaptation of Paula Rosolen / Haptic Hide's most recent creation, 16BIT, for 10 or more dancers. This energetic outdoor performance takes scenes and movement material from the original production and transposes it to an open-air venue, be it the Osthafen Park / Honsel Brücke, the metro hub Hauptwache in Frankfurt, or future locations, always dealing in a new and specific way with the surrounding local architecture. Beats by Bits was first presented on the 19th and 21st of June 2022, in close collaboration with the cultural center and art gallery Kulturverein Familie Montez e.V. and the MOMEM – Museum of Modern Electronic Music in Frankfurt.

Beat by Bits (BBB) transforms the original frontal setup of the theatre performance 16BIT in an arena or a panopticon view and interacts with the surrounding architecture and audience. Together with 16BIT's original cast of dancers and new local performers, choreographer Paula Rosolen creates an invigorating, kaleidoscopic performance, offering an imaginary bird's eye perspective on the dancers and captivating the audience in 40 minutes bursting with sounds, colours and vibe.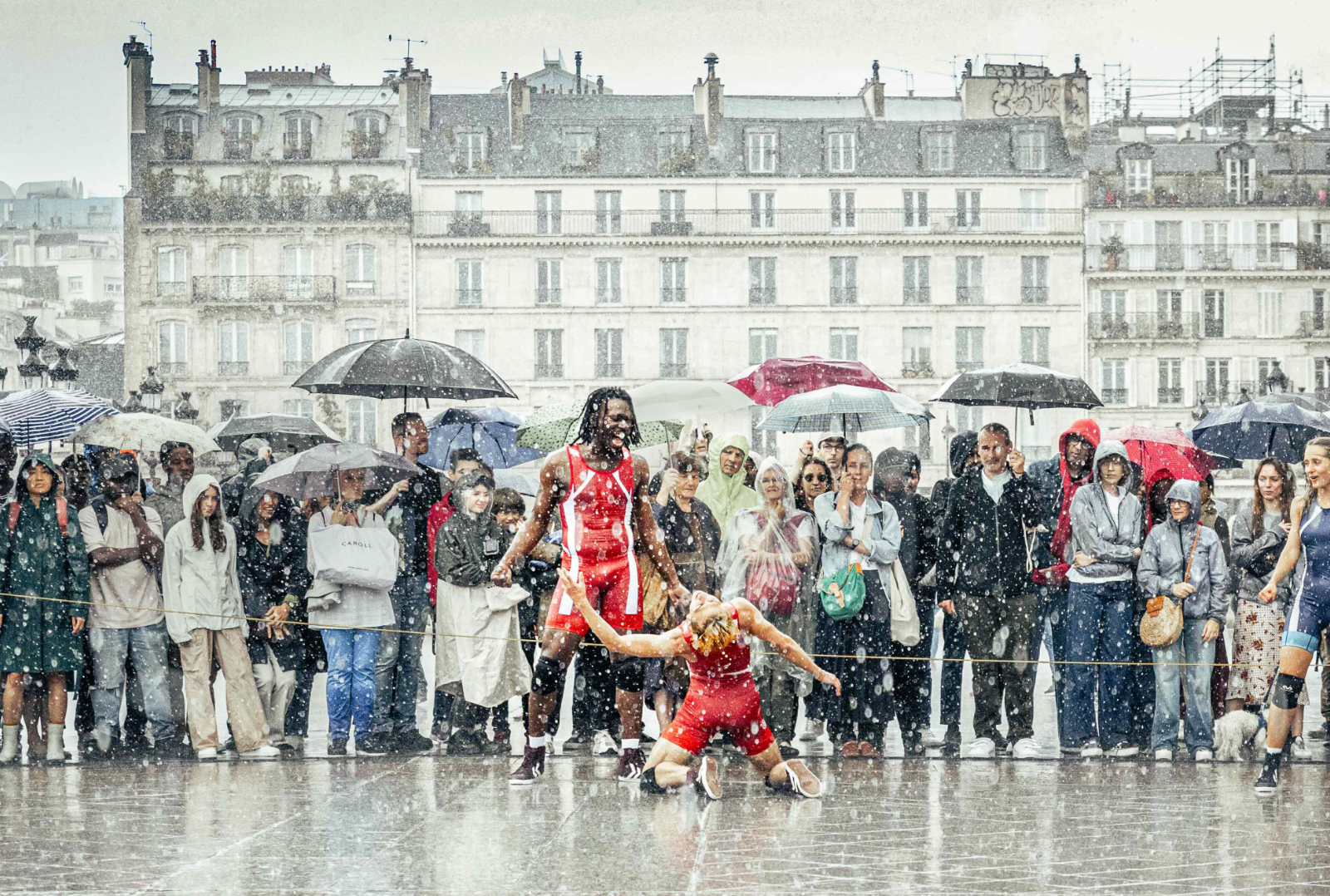 Beat by Bits - An open-air version of 16BIT, is supported by the NATIONAL PERFORMANCE NETWORK - STEPPING OUT, funded by the Federal Government Commissioner for Culture and and Media within the framework of the initiative NEUSTART KULTUR Assistance Program for Dance. With the kind support of Kulturveren Familie Montez e.V, MOMEM - Museum of Modern Electronic Music and Dr. Thomas Dürbeck. Beat by Bits is based on 16BIT, a production by Paula Rosolen/Haptic Hide in co-production with Künstlerhaus Mousonturm as part of the Tanzplattform Rhein-Main, and CCN-Ballet National de Marseille as part of the accueil studio / French Ministry of Culture. Sponsored by the Cultural Department of the City of Munich and the Hessian Ministry of Science and the Arts. With the kind support of the Tanzbüro Munich, Tanztendenz München e.V. and schwere reiter tanz.

Paula Rosolen/Haptic Hide receives a multi-year support from the cultural office of Frankfurt am Main and is supported by DIEHL+RITTER / TANZPAKT RECONNECT, funded by the German Federal Government Commissioner for Culture and the Media as part of the NEUSTART KULTUR initiative.



CREDITS:
Idea, Choreography, Direction: Paula Rosolen
Concept: Paula Rosolen, J.M. Fiebelkorn
Developed with and danced by Capucine Schattleitner, Daniel Conant, Felipe Faria, Kyle Patrick, Steph Quinci, Steven Fast. Dance: local guests
Music: Nicolas Fehr and Mauro Zannoli with excerpts from the track "Where Are You?" by 16BIT
Costumes: J.M. Fiebelkorn
Production > Tour Management: Dominga Ortuzar Bullemore
Choreographic Assistant: Christopher Matthews
Sound Engineer: Mauro Zannoli
Rehearsal Director: Christopher Mathews
Distribution: Otto Productions
Duration: approx. 40 min